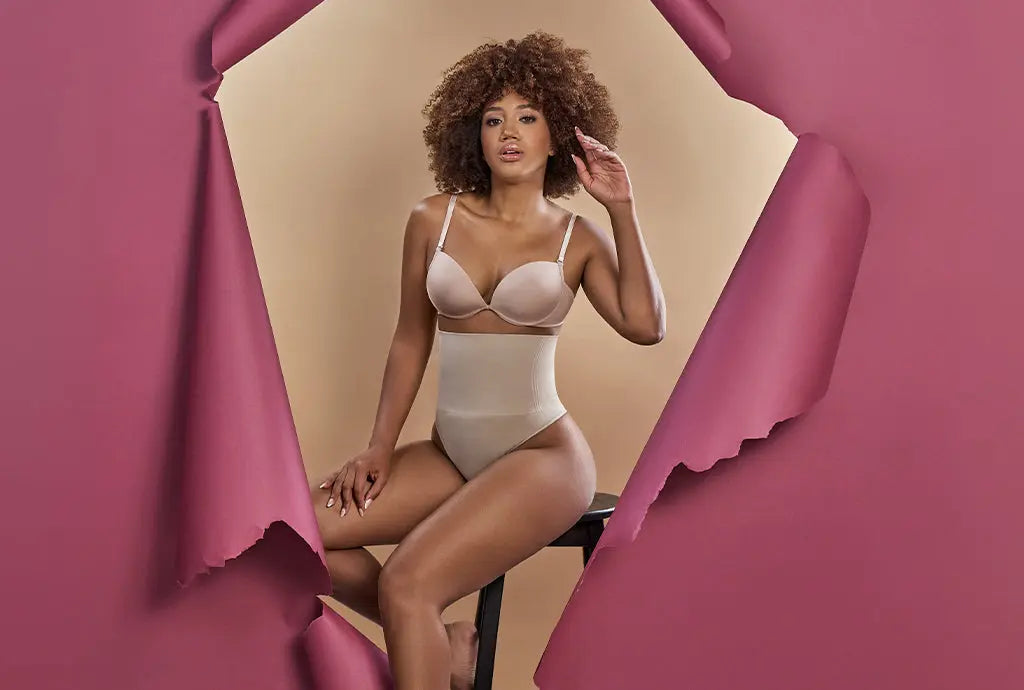 Which is the perfect gift for a woman?
Hard to say, right? But you will have an answer here to this quite complicated question. Go on reading!
If you got to this page, dear friend, you are looking for something special for someone special for these Holidays. And that special person could be someone you love or are close to you. And it could also be yourself!
In both cases, the answer for a perfect Christmas gift for women is the same.
But this time, you are not satisfied with giving (or giving yourself) a simple decorative object, or something that is used and thrown away, or a garment that she may not like to wear, or something classic.
So, why not something that could make her happier or, even more, makes a change in her life (or yours)? But, of course, something that is affordable and easy to buy!
Think big! And be smart when choosing a gift
Although you can find on the web many Christmas gift ideas for her (and for you), you don't have to spend time surfing the web or walking in the marketplace. Think about something different and ease to buy! Let's see!
Do you know how important it is for a woman to feel good about herself, her body, and her figure? Do you know how important it is for her to feel safe and confident? Feel comfortable, dry, and protected during the day in any activity?
If you are a woman, you know that. And it is what you want for those you love and for yourself.
Get and give comfort, security, and confidence!
Give or give yourself something to make the person you love (mom, daughter, wife, friend, girlfriend) or yourself feel better and make a change from this Holiday season to a long, long time.
Get the figure you've always wanted to have while feeling graceful, comfortable, dry, and warm this winter. That allows you to walk through life more confident and safely... and that empowers you!
Curveez gives you a chance to make that dream come true!
Curveez has the shapewear and activewear whatever your size or needs. For you and the person you love.
Shop online at Curveez with this fabulous Holiday deal!
Buy 3 and get the 4th one free!*
4 items at the price of 3 for selected products of Curveez! (*Equal o lesser value).
See our special offer here above!
Take full advantage of this promo! Get the ideal Holiday gift set and share it with family members or friends as a Christmas gift!
Shop online fast and easy, and save big with Curveez!
The incredible garments of our special offer!
Learn about the features and benefits of this Curveez Christmas deal's garments here- below to choose the best for you!
Every Curveez shapewear and activewear is high-quality and made with the most advanced and innovative technology in today's market.
Layering Leggings Opaque
Leggings for women made with microfiber that provides extreme softness and breathability and protects from cold but without heating.
With opaque seamless technology, it doesn't mark on clothes. Medium-level compression legging for extra smooth comfort and a perfect fit.
The Layering Leggings Opaque helps to improve circulation and conceal varicose veins.
Butt enhancer extremely smooth. Does not roll up and shape the figure perfectly.
Control Tank Essential Square Neck
Merge the best fashionable and functionality in this top. Wear this waist-sculpting, tummy-smoothing shapewear in broad daylight, or turn it into a wardrobe essential to wear under any blazer or a stand-alone tank.
Shapewear tank with seamless technology. Provides medium compression in the abdominal area, which shapes the figure. Doesn't flatten the bust. Made with soft and lightweight microfiber fabric.
The Control Tank Essential Square Neck provides firm control with no-slip grip tummy control to help keep the garment in place.
Soft elastic trim at neck and armholes.
Gradual release at the bottom prevents rolling up and allows greater comfort without losing shape.
Vitamin E-infused yarns help to keep your skin nourished and smooth.
High Waist Shaping Capri
The high waist capri shapewear for women is made for everyday life and designed to be worn under clothes.
360º medium compression to shape tummy, waist, thighs, hips, and back. It allows you to say goodbye to the dreaded muffin top and conceal varicose veins.
Seamless technology for comfort and discretion under all clothing. It is virtually invisible under your regular clothing.
The High Waist Shaping Capri lifts and shapes the buttocks and firms the abdominal area and silhouette.
The silicone band keeps the garment firmly in place. It provides a perfect fit, avoiding slipping and rolling of the garment. No-slip grip tummy control helps to keep the garment in place.
Infused Vitamin E yarns with antioxidant properties nourish your skin for a calming and smoothing effect.
Thigh Slimmer Second Skin
Moderate compression shapewear that is so lightweight that it feels like a second skin. Made from incredibly soft and breathable microfiber, it is also antibacterial to reduce dirt absorption, which helps prolong the garment's life.
Elastic-free thigh slimmer shapewear for women with seamless technology for comfort and discretion under all clothing with superior all-day comfort.
The Thigh Slimmer Second Skin shapes the silhouette and lifts and shapes the buttocks. Provides 360° moderate compression to shape the waist, abdomen, hips, and buttocks.
Double-layer bands shape and smooth things and conceal varicose veins.
High Waist Leggings Curvy Shaping
Curveez high-waisted compression leggings for women will immediately feel supported, firmer, and slimmer. And they are comfortable for all body types.
Made with soft knitted fabric for all-day comfort, our high waist leggings also contain a Powernet lining in the wide, contoured waistband to flatten your tummy, shape your midriff, and give you an immediate slimmer waistline.
The High Waist Leggings Curvy Shaping has a hidden built-in butt lift at the back.
Silicone trim at the waist accentuates your natural body curves and helps to reduce roll-down.
Furthermore, an exclusive 360° leg compression technology helps to conceal cellulite and improve circulation, minimizing varicose veins.
Flow Sports Capri
Sport capri leggings perfect to use for working out or any indoor/outdoor activity. They have a capri length style perfect for different body heights.
This activewear capri is made with a no-see-through super-strong microfiber fabric with firm control that regulates body temperature for maximum comfort. The microfiber fabric breathes and allows the evaporation of sweat to help keep you cool and dry.
The Flow Sports Capri has a wide waistband, flat seams for comfort, stylish mesh inserts on the legs, and an open side pocket.
Happy Holidays!
Our sincere wish for you.