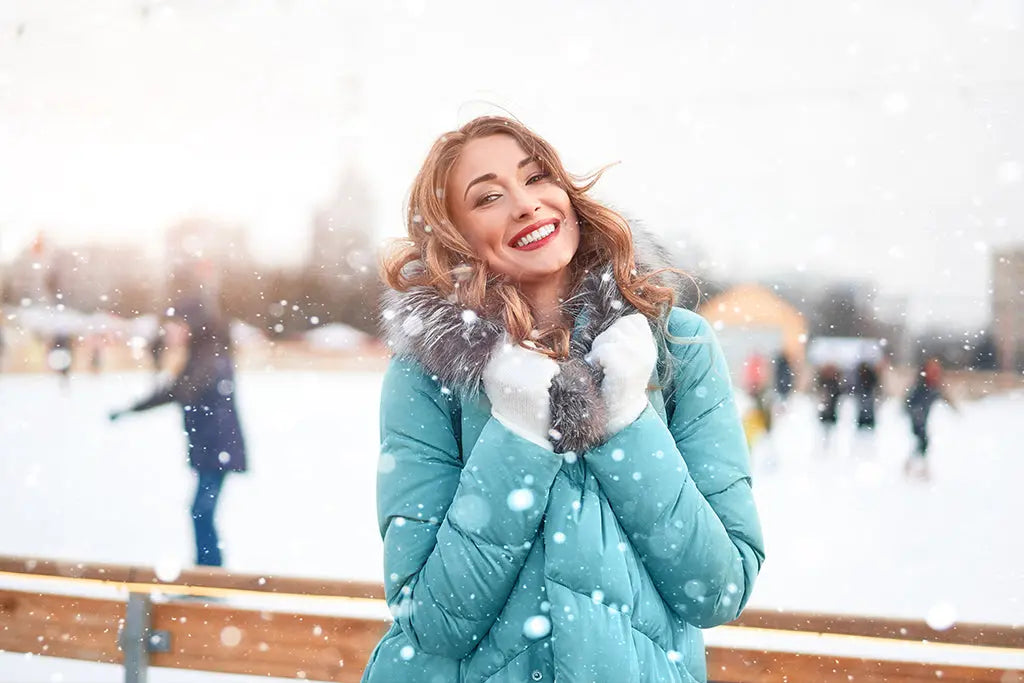 The New Year has begun, and the winter season makes the thermometer reach its lowest point.
After-New-Year sales comes with great discounts on different products such as technology, decoration items, and clothing for the winter season, among others, as always in this festive season.
It's time to get out of our closet the warmest clothes we have. Or take advantage of the After-New-Year sales to get new jackets, sweaters, underwear, and… something else! What else? Let's see!
A special, warm, and essential garment for the winter season
When thinking about wearing winter clothes, the first thing that comes to mind is that I will be "bulky" wearing coats that inflate me. But of course! When one is forced to choose between intense cold and unflattering clothing, the latter will win the choice.
So we ask ourselves: how is it that in winter, some women look well-dressed and have a good figure and, at the same time, are well-wrapped?
Magic is made with good Curveez shapewear for women. And it is one of those that have thermal properties, even better!
Curveez thermal shapewear is made with materials that increase body temperature, ideal for leaving the house in winter with any warm clothing. And, if you are in summer, it absorbs sweat, so you are always dry and relaxed on the outside.
Curveez slimming thermal underwear is made with stretchy, breathable material. It smoothes your figure, accentuates your curves, and adds a layer of warmth to your winter outfits without overheating you.
And this also adds a motivating touch to the dreary winter: leaving home warm and feeling comfortable and confident can help lift your spirit.
Learn about our winter thermal slimming shapewear
Curveez offers the best shapewear to mold your figure and has thermal properties to feel warm in winter and lose weight in summer. They fit perfectly to your body and are incredibly soft to be worn directly on your skin without underwear and under any type of garment on any occasion.
This shapewear underwear control and slims your abdomen for an instantly slimmer waist through ultra-firm compression that will beautifully and comfortably smooth your figure.
They have a hidden abdominal thermal panel, which increases body temperature and perspiration in the abdominal area, reducing inches and eliminating water and toxins from your body with ease. And a soft inner lining wicks away sweat to keep you dry and comfortable.
Some of our thermal shapewear:
High Waist Shaping Shorts Thermal
The end of flat buttocks! This is a high-waisted shapewear short designed to lift and enhance the buttocks while slimming and shaping the tummy. It also beautifully contours the waist, hips, thighs, and back. And it has a wide band at the top to keep the garment in place and prevent it from rolling up.
Thermal Body Hip Hugger Slimmer Curvy
It is a thermal bodysuit with a beautifully designed Hip Hugger style. It has a 360° tummy shaping technology that comfortably sculpts the waist, hips, and back. It also raises the tail without flattening it. And it is styled with an open bust with adjustable straps that crisscross in the back to support the bust.
Hip Hugger Thermal Lace Trim Bodysuit
This bodysuit has a Hip Hugger style and open-bust design with front zipper closure, adjustable straps, and crotch opening for easy wear. It has beautiful lace trim. And it can be used as postpartum shapewear.
¡Feel the warmth and beauty in yourself this winter season!
Whether you want to fight the freezing weather, feel comfortable in your figure, or both at the same time, wear your shapewear underwear! To feel warm, comfortable, and happier!
Wear a stylized figure; show yourself splendid despite the cold; feel more confident; and get well-being with Curveez shapewear.
Curveez, high quality… and a bit of magic!
At Curveez, you can still save big after New Year's sales!
Yes! because Curveez launches the…
After-New-Year Sale Week
Check out our After-New-Year Sale Collection Here
The Curveez After-New-Year Sales: a week of incredible deals! Don't wait any longer! Shop before it´s over!
And let's keep celebrating with Curveez!
Happy New Year 2023!
May the New Year bring you peace, health, and happiness!
Our sincere wish.